Rules of a sequel:
1. The Body Count is always bigger
2. The death scenes are much more elaborate
Scream 2, 1997, USA.
Directed by: Wes Craven.
Screenplay by: Kevin Williamson.
Location: Atlanta (Georgia). » More details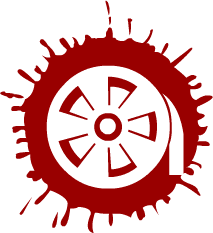 It's been two years since the incidents in Woodsboro changed the life of Sidney Prescott forever. Now in college, she can't wait to have a normal life – something that's becoming hard to get, since Gale Weathers´ book – telling her life story – was released and turned into a movie called Stab.
During a premiere in theaters, the killings start again, beginning a new reign of terror and fear.
Cast: Neve Campbell (Sidney Prescott), Corteney Cox (Gale Weathers), David Arquette (Dewey Riley), Jamie Kennedy (Randy Meeks), Liev Schreiber (Cotton Weary), Heather Graham (Casey in "Stab"), Tori Spelling (Sidney in "Stab"), Jerry O´Connell (Derek), Roger Jackson (The Voice), Omar Epps (Phil Stevens), Jada Pinkett Smith (Maureen Evans), Elise Neal (Hallie), Sarah Michelle Gellar (Casey "Cici" Cooper), Duane Martin (Joel), Portia de Rossi (Sorority Sister Murphy), Rebecca Gayheart (Sorority Sister Lois), Lewis Arquette (Chief Hartley), Laurie Metcalf (Debbie Salt) and Luke Wilson (Billy in "Stab").
Produced by: Daniel K. Arredondo, Cary Granat, Cathy Konrad, Daniel Lupi, Marianne Maddalena, Nicholas Mastandrea, Julie Plec, Richard Potter, Andrew Rona, Bob Weinstein, Harbey Weinstein, Kevin Williamson, Chadbyme R. Dickens.
Music by: Marco Beltrami.
Director of Photography: Peter Deming.
Editor: Patrick Lussier.
Release date: December 12, 1997.
Budget: $ 24 millions.
Opening weekend:$ 33 millions – 2.263 screens.
Total:  $ 101 milions (USA).
Awards:
Blockbuster – Male in Horror: David Arquette
Blockbuster – Female in Horror: Neve Campbell
Blockbuster – Male in Horror: Jamie Kennedy
MTV Movie Awards Favorite Actress: Neve Campbell
Official Site: Miramax
Facebook: Scream Movies