Scream 4, 2011, USA.
Directed by Wes Craven.
Screenplay by Kevin Williamson.
Location: Northville, Ann Arbor, Detroit, Livonia, Plymouth and Dearborn (Michigan). » More details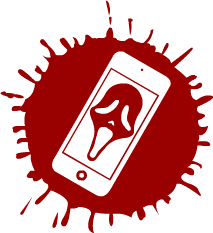 The world of scary movies has changed – a lot – since we've visited it, in the last decade. So, how does the final girl goes through that? Is she really final? What are the new rules to escape a ruthless killer in a place where everyone could die? Where remakes populate the video stores? Does every story has been told yet?
That's what SCREAM 4 is… And jokes about.
Sidney Prescott, now a successful writer, returns to Woodsboro for her book tour, to face a new killing spree. Welcomed by her aunt and her cousin Jill, Sidney will discover that her faith will be forever locked to the past. No matter if you are a victim or a survivor.
Cast: Neve Campbell (Sidney Prescott), David Arquette (Dewey Riley), Courteney Cox (Gale Weathers-Riley), Jill Roberts (Emma Roberts), Hayden Panettiere (Kirtby Reed), Marielle Jaffe (Olivia Morris), Rory Culkin (Charlie Walker), Erik Knudsen (Robbie Mercer), Nico Tortorella (Trevor Sheldon), Alison Brie (Rebecca Walters), Marley Shelton (Deputy Judy Hicks), Anthony Anderson (Deputy Perkins), Adam Brody (Deputy Hoss), Gordon Michaels (Deputy Jenkins), Mary McDonnell (Kate Roberts), Lucy Hale (Sherrie), Shenae Grimes (Trudie), Anna Paquin (Rachel), Kristen Bell (Chloe), Aimee Teegarden (Jenny Randall), Britt Robertson (Marnie Cooper), Roger Jackson (The Voice), Dane Farwell (Ghost Face).
Company: Dimension Films.
Produced by: Wes Craven, Carly Feingold, Cathy Konrad, Ehren Kruger, Iya Labunka, Marianne Maddalena, Ron Schmidt, Matthew Stein, Bob Weinstein, Harvey Weinstein and Kevin Williamson.
Music by: Marco Beltrami.
Director of Photography: Peter Deming.
Editor: Peter McNulty.
Release date: April 11, 2011.
Budget: $ 40 millions.
Opening weekend: $18,692,090 (USA) 3,305 Screens.
Facebook: Scream Movies