If you love SCREAM and vinyl figures, you probably have seen the preposterously cute toys created by Handmade by Robots. Their Ghost Face world, populated by awesome variants in colors like "Stab" green, pink, or in different sizes like the "eggy" minis, and the too-cute-to-be-real micros, just got killer company: the Bloody Ghost Face and a 4 pack of minis with brand new colors!
And those are very special! A limited-edition run presented by HMBR and HelloSidney.com!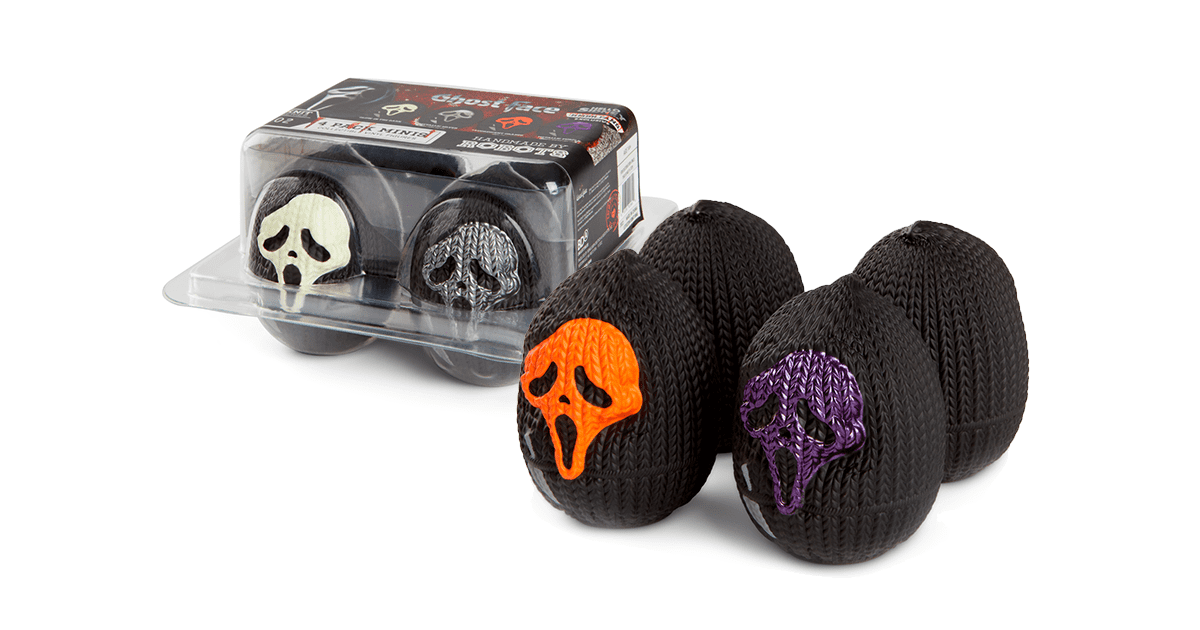 "Being collectors ourselves, we know how much we value special limited edition figures. Also, we wanted to do something super bloody, so that is what we did for the full size, and for the mini sets, we wanted to do some fun new colors," explains Mary Olson, the director of HMBR.
Like in our cutting HS logo, there's blood spilled on the figurine and the box, making the coolest slasher effect.
It was an honor to be involved in such an incredible project. And one of the best parts was to learn from their team of creative entrepreneur minds. In counterpart, I asked how it was working with me.
"Terrible," said Mary laughing, to which she added: "Connecting with you on the Ghost Face products has been a joy professionally and personally."
The Bloody Ghost Face and the new pack of minis just became available for pre-order on Handmade by Robots' adorable website and will arrive at the end of July / beginning of August.
If you are a collector, "you better start running!" Only 720 of this exclusive edition were made!
Use promo code HELLOSIDNEY for 5% OFF and get your nightmarish exclusives while they last!