We are just a week away from the opening of SCREAM in most countries, even though it will officially be released in the United States on January 14th. With the sudden Covid surge after the holidays, all the attention and awareness are necessary. Wich means sacrifices will be made in order of the greater good.
To rip off the band-aid quickly: the red carpet premiere of SCREAM is canceled.
Is it the right thing to do? Absolutely, but it is also very saddening – all of them (I mean the cast, directors, and crew) deserved that shining moment that would have been amazing. Can you imagine how star-packed the event was going to be?
Let's not get too much into it because there's also good news according to Indiewire:
Industry predictions for SCREAM are in the $35 million – $40 million range over four days. Its audience should be minimally impacted by omicron concerns: Although there are some closures in Canada, so far there have been no moves to limit U.S. theaters. SCREAM could result in $80 million or more by the month's end.
Also, Brian Tyler's score soundtrack of SCREAM comes out very, very soon, by the fantastic label of Varèse Sarabande. One of the tracks is already here:
Are you in the mood for a good word about the film? The first impressions by the critics are coming in as we speak:
#Scream is a bloody good time & serves as a touching homage/continuation to Wes Craven's iconic franchise and features some of the gruesomest, most original killings of the series. Legacy cast perfectly blends with the fresh meat. Jasmin Savoy Brown is the MVP 🔪🔪 🩸 pic.twitter.com/AbCTYands1

— Nate Adams (@TheOnlyCritic) January 7, 2022
The new #Scream is a BLAST & my favorite since the original. There's some sharp writing here - a nice balance of well-crafted scares & amusing commentary on modern horror. It also pokes a lot of fun at itself, too, while remaining a bloody whodunnit & a damn good time. I'm a fan! pic.twitter.com/QZiguvUIWo

— Erik Davis (@ErikDavis) January 7, 2022
The new #Scream is the real deal. Such a well written script that keeps you guessing and wades into the treacherous waters of fandom in 2022. 'Scream' fans are going to love it. pic.twitter.com/caf2SqG0so

— Steven Weintraub (@colliderfrosty) January 7, 2022
What a welcome return to Woodsboro #Scream is! A razor sharp, bloody introspection on the genre and Wes Craven's legacy. All the feels and one hell of a genre start to 2022. My horror heart is so full.

— Meagan Navarro (@HauntedMeg) January 7, 2022
And, in closing, this afternoon we've got one more official pic of Ghost Face and a teaser of a nightly news TV show of Gale Weathers. Rejoice because there's a lot more our way!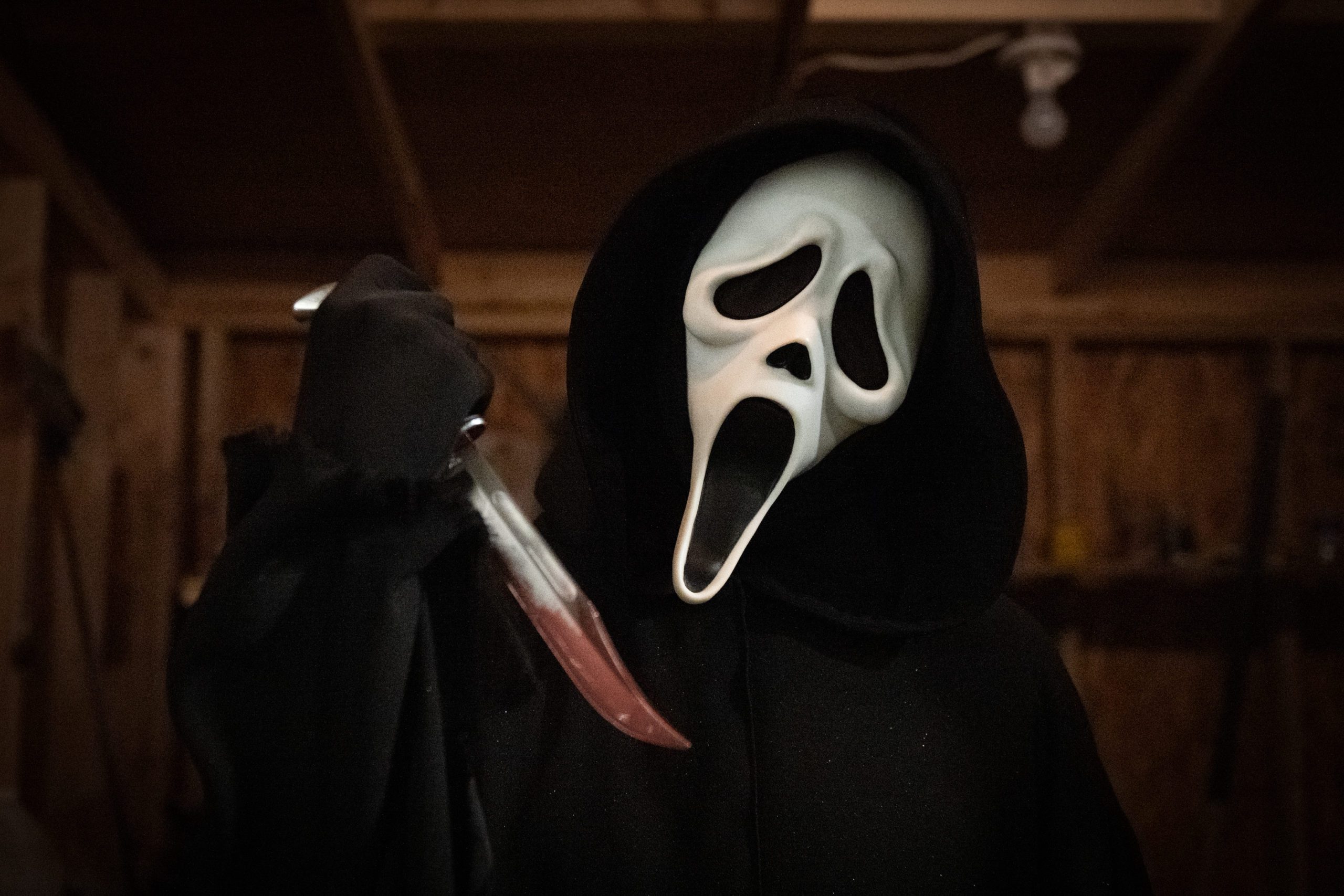 Follow us on your favorite social network!
For Twitter, follow and tag us at @hello_sidney!
On Facebook, we are at this URL!
And on Instagram, you will find us under @hellosidneycom!
Always tag this site on your stories and posts, we always want to know, appreciate and share your photos, art, and opinions with other fans!