Do you remember when a few SCREAM fans predicted this movie would fail for the lack of marketing? Well, look at us now! Bombarded and striving to be up to date with day one of SCREAMWEEK!
The Drew Barrymore Show coined the name – because she will be guesting the cast this entire week, starting with the trio – and we loved it, so we are using it as well. It was sensational seeing the four of them reuniting and recalling the filming of the first one.
Jamie Kennedy himself made a cameo, and so did many of the friends and followers of this site, like Meggy Blaine, Jenna Foe, and Padraic Jacob. It was also featured one exclusive clip with Neve Campbell, Courteney Cox, and Melissa Barrera.
Later on, another sensational and very well-done virtual experience for fans to dive in: Survive the SCREAM house 306 is an interactive trivia game where you can explore the iconic Stu Macher House in Woodsboro. I must say I was very impressed with how cool it is! Oh, and Roger L. Jackson makes his thing while guiding and taunting us through.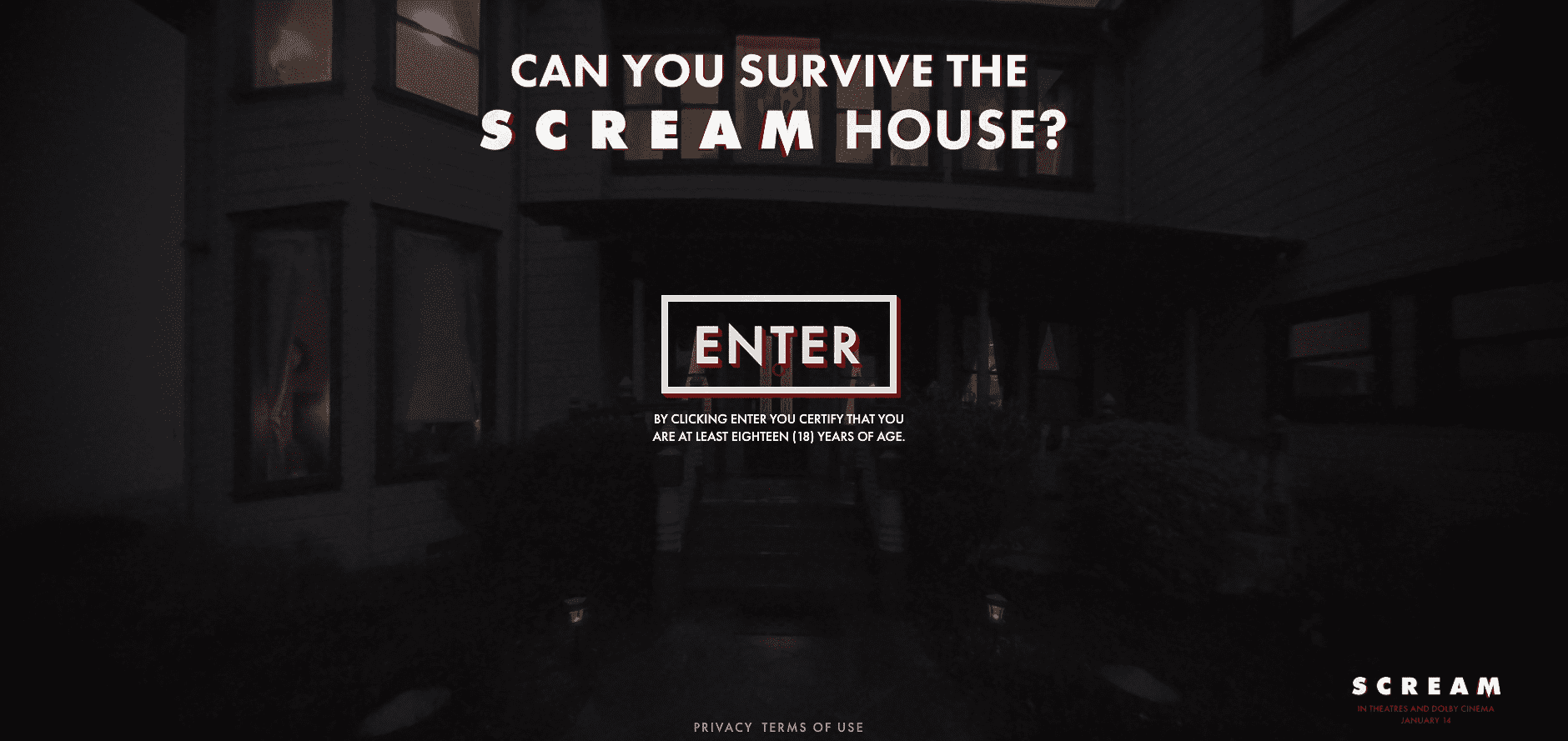 And speaking of haunted houses, discovery+ has produced a "Shock Doc" called Scream: The True Story, where two paranormal investigators go on a hunt for the spirit of the Gainesville Ripper – the case that inspired Kevin Williamson to write the script for SCREAM. It launches next Friday (14).
[Edit] MTV Cribs video added to day #1!