You guys will have to forgive me for stepping aside yesterday on reporting SCREAMWEEK on such a pivotal day. It was the day I would watch SCREAM for the first time, and I didn't want to be spoiled. Social media gets to be a dangerous place on these occasions.
A spoiler-free review should be up today, and in this case, I want it to reflect exactly what I've felt watching it and what I'm still feeling. Stay tuned.
And getting back to our programing, Melissa Barrera was at The Drew Barrymore Show yesterday, and as always, she was delightful to watch.
And, like Neve Campbell and David Arquette, Melissa seems to be very "what you see is what you get." Meaning: she is respectful with her fans, focused, and has so much work ethic and passion that makes me admire her even more.
Ah, don't forget to watch the extended interview with the trio on The Drew Barrymore Show here.
Later, Melissa joined The Kelly Clarkson Show, which also had Neve Campbell and Mason Gooding as guests.
Yesterday, was also the day director Matt Bettinelli-Olpin, David Arquette & Kevin Williamson participated in a Q&A by Cinemark. Photos can be found here, and remember that the video contains MAJOR spoilers.
Speaking of good photos, Shane Austin Hall has published a historical image of the entire crew on the soundstage
This has left me craving more BTS photos! Which was partially satisfied by this candid photo of Jack Quaid and Ghostie.
Quaid also attended Good Morning America as part of the SCREAM promotion.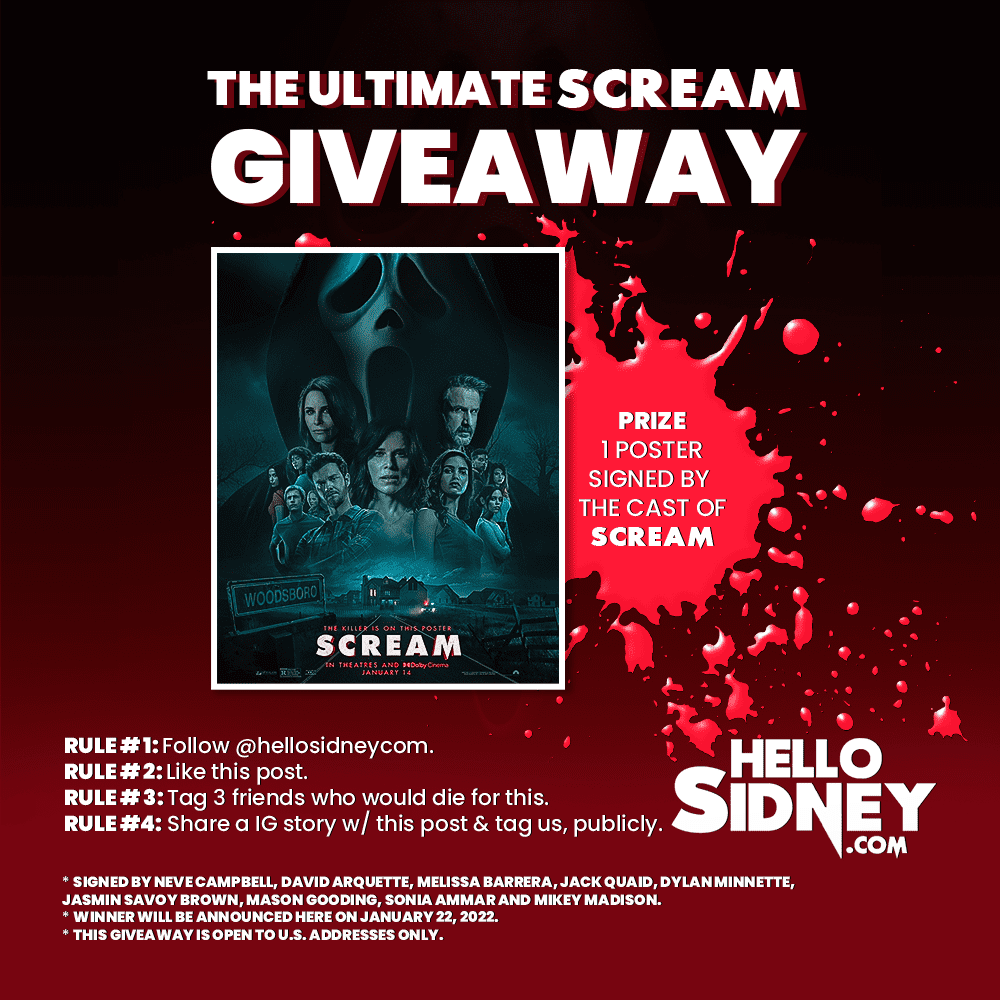 You could win a signed poster by the cast of the film!
Don't miss this opportunity, because it is a very rare one!