Maddalena returns for new SCREAM
Marianne Maddalena – the legend who produced the first four SCREAMs and worked with Wes Craven during a lifetime of classics – was announced to be executive producer of SCREAM 5.
Ryan Hills, from our friend site Scream-Thrillogy, broke the exciting news that shows the level of respect for the history of the franchise that Paramount is having.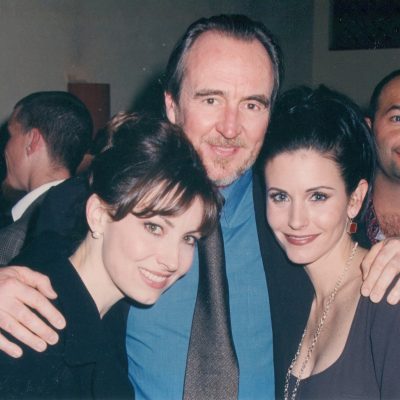 We reached M.M. for a quote, Debbie Salt style:
"So thrilled to have Matt [Bettinelli-Olpin] and Tyler [Gillett] aboard for the new SCREAM. "Ready or Not" is a perfect movie and I think SCREAM is a perfect movie so, I think it's a great combination"!
Read the interview she gave for HelloSidney.com here.
Film Updates also promised an "exclusive look" of the new movie. What does that mean? Teaser? Trailer? Featurette? A scene? We have no idea, but we are curious. We're still waiting for official announcements to be made, but it sounds like a perfect occasion to present a long awaited trailer.
SCREAM 25th Anniversary Blu-Rays & DVDs
This week the new Blu-Rays (4K, 4K Steelbook and Standard) + DVDs, that also commemorate the birthday, have hit several marketplaces like Amazon and Target to be preordered.
In a few hours, the 4K HD edition gained the "Best Seller" seal, proving the hype is on!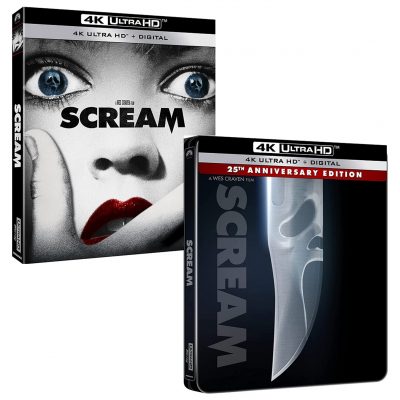 Later, all the listings to those were mysteriously wiped out from all sites. Our guess is that they want to announce it properly in a broad marketing campaign. The way it deserves to be made.
The release date is October 19th and the celebratory editions for SCREAM 2 and SCREAM 3 are still on. Order yours now!
08.10.2021 – The SCREAM DVD and Blu-Ray with the new art is available. But that's not the 4K Ultra HD version. Stay connected with us on Twitter to know first when it's up for the grabs.
08.10.2021 – The 4K Ultra HD both standard and steelbook are now available.