It's Halloween! And, of course, there are treats for SCREAM fans!
Let's start with the latest poster: We have Sidney Prescott reflected on the blade of a buck knife with eyes that are watery and angry at the same time. She already promised in the trailer that she won't sleep until the new Ghost Face is in the ground. I think the poster exhales this feeling.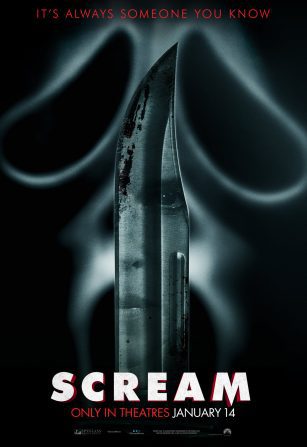 Lots of fans noticed similarities of the new art with some classic fan art that has been circulating the internet for ages. Well, I think it's brilliant to go straight to the ones that keep the love going (aka "the fans") for some inspiration.
Earlier, Ghost Face was in a nostalgic stalker mood and sent some lines to a few fans on Twitter:
Knock, knock.
Who's there?
Never say who's there…
Don't you watch scary movies?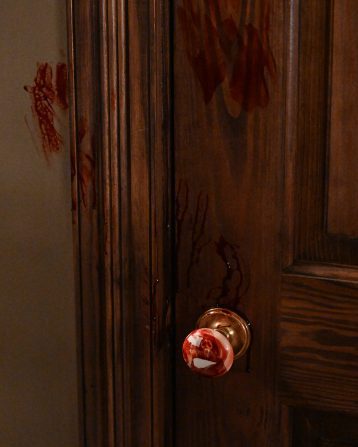 The Hollywood Reporter shared an oral story by the cast and crew of the original SCREAM. It is an emotional telling of the legendary story behind the movie.
Play on "Sidney's Lament", by Marco Beltrami, and prepare to add new trivia to your book… I didn't know Wes Craven was the one whistling on Sidney's theme.
And, to call it a night, Courteney Cox took IG by surprise with this new video:
This week, we also had two more additions to the promotion of the new movie. A cool artwork of mini Ghost Faces generating a big Ghost Face: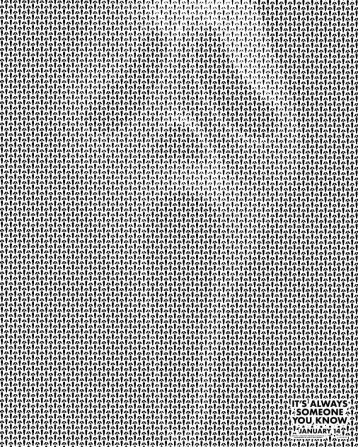 And another photo of Tara (Jenna Ortega) in trouble with the killer. It was published in an article of the British magazine Empire.