Oh, it is a good time to be a SCREAM fan!
New movie on the way, a remastering of Wes Craven's 1996 masterpiece in 4K Ultra HD and… A 2 night event to celebrate the 25th anniversary.
On October 10th (Sunday at 3:00 p.m. and 7:00 p.m*) to October 11th (Monday 11 at 7:00 p.m.*) the OG will be back in theaters!
Paramount Pictures and Fathom Events will present a viewing of the classic in selected theaters in the US.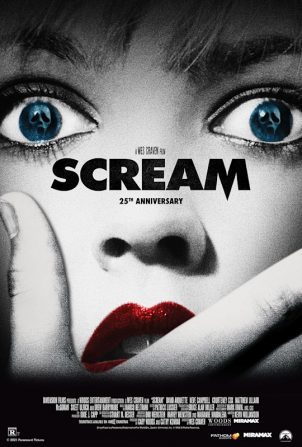 Tickets go on sale on August 20. Complete list of locations to be announced.
"Fans who attend the special event will also be treated to a behind-the-scenes look at the film featuring vintage interviews with Wes Craven, Kevin Williamson, Neve Campbell, Courteney Cox, and more".
I wouldn't miss it if I were you!
* All times local.