Sunday night was a very special night!
Drew Barrymore hosted a SCREAM watching party on CBS that was joined by fans and also by the stars of the franchise. Nostalgia was on and it felt like coming home…
Fun fact: October 25th was the 42 anniversary of HALLOWEEN and second anniversary of HALLOWEEN 2018.
David Arquette, W. Earl Brown, Heather Matarazzo and Courteney Cox joined the twitterverse to interact with fans, share behind the scenes trivia and remember the master…
Wes Craven
"I remember Wes saying before we started filming, 'we are making a satire — a genre satire. However, never fall into the trap of playing funny. If this film isn't scary, it will not be funny. I learned that lesson on VAMPIRE IN BROOKLYN'", quoted Brown.
"Wes Craven is a genius! I love and miss him!", stated Arquette, who kept showing incisive points where Craven had intervened, like the secrecy around the identity of "The voice":
"Wes never let us meet Roger L. Jackson the voice of Ghost Face despite him being on set and on the phone for the calls. I haven't met him to this day." *
"Wes has a bunch of the characters wear the black boots so everyone could be a suspect." *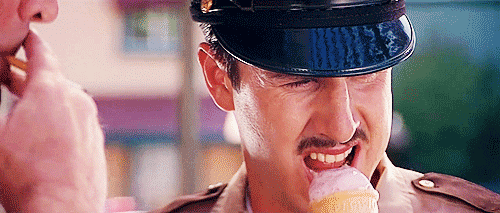 "Ice Scream – get it. Another great Wes addition" *
"Wes put me in that last scene to keep me alive. I died in the script. I love and Miss you Wes!" *
But not everyone was so lucky, like poor Kenny:
The throat cut had to be trimmed by Wes to avoid an X rating. The note was "the look on his face is too disturbing" Wes' response: "its murder. It's SUPPOSED TO BE DISTURBING"

— W. Earl Brown (@WEarlBrown) October 26, 2020
The costars love 
David and W. Earl Brown interacted a few times during the night, remembering the youthful and wild nights of filming in Santa Rosa * * and at some point, Arquette showed some affection for his costars:
"I met Henry Winkler on the set and told him how much it meaned to me that he shook my hands years before after a live taping of HAPPY DAYS and he said 'I'd like to shake your hand again' he had a lasting impression on me on how to be kind." *
"I love the scenes with Courteney Cox as Gale not only because she's a brilliant actress and they are all flirty and stuff but because it lead to Coco our daughter coming into our lives." *
Meta commenting
Courteney Cox showed up briefly for two funny jokes around her character:
"I actually did send her a copy", after Gale is punched by Sid and then addressed her infamous bangs: "Gale Weathers with a blown out Rachel + bangs" *, "Acting with bangs touching your eyeballs. Never easy." *.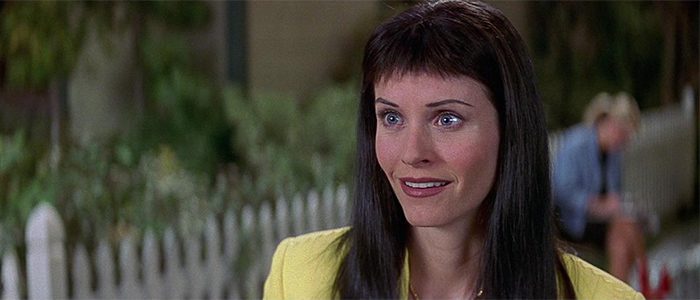 Heather Matarazzo, who played Randy's sister, Martha Meeks on SCREAM 3 and is "rumored" for SCREAM 5, also shared a great photo and some cool meta jokes:
"Billy Lumus is the kind of guy I would've bummed a smoke from in high school.  Then I'd say 'I can't believe I bummed a smoke from a serial killer.'" *
"Randy Meeks would've had such a killer movie podcast if he had lived long enough." *
"Randy Meeks truly is my brother from the same mother." *
Another interesting trivia
David Arquette on Ghost Face: "The real (hero) #ghostface mask and costume is so cool and detailed. They always have a member of the wardrobe department dedicated to making sure it's perfect. I love the subtle shimmer to to the fabric." *
W. Earl Brow on the killing of Kenny: "The first take on The Windshield Of Blood scene, the driver had not properly prepped. It was such a dangerous shot that she should have gone half speed. She did not — she tromped it…" *
"The camera inside fell over backward. On the roof, I went flying over the side, headfirst. Luckily our stunt coordinator had tied one of my ankles to the roof rack. He was up there with me to help lower my body. I grabbed a windshield wiper and he held onto my belt…" *
"Luckily I didn't actually get thrown off the roof, but I came terrifyingly close." *
I remember the exact moment that photo was snapped by our set photographer. It's mind blowing to see it still floating around all these many years later

— W. Earl Brown (@WEarlBrown) October 26, 2020
— ELISE NEAL (@EliseNeal) October 27, 2020
If you're interested in even more SCREAM movies trivia, each section of this site has a page dedicated to it.
Follow us: