As SCREAM enters its final lap with the finish line being the release in theaters on January 14, we get more & more excited through each day. And the building up continues after a day of complete fan service.
Day #02 started with the final trailer finally hitting us with a very dark and sinister tone.
Then, we were surprised with an exclusive gift by the always sweet The Drew Barrymore Show – we've got to watch firsthand a strangely funny interview between Ghost Face (voiced by Roger L. Jackson) and Jenna Ortega:
Tomorrow the show receives Dylan Minnette, Jasmin Savoy Brown, Mason Gooding, Mikey Madison, and Sonia Ammar. Be sure to tune in!
And if you are a complete Ghost Face fan, you won't miss Handmade by Robots' amazing giveaway: a figurine signed by no one else than Roger L. Jackson, and it's pretty easy to enter. Click the image to participate.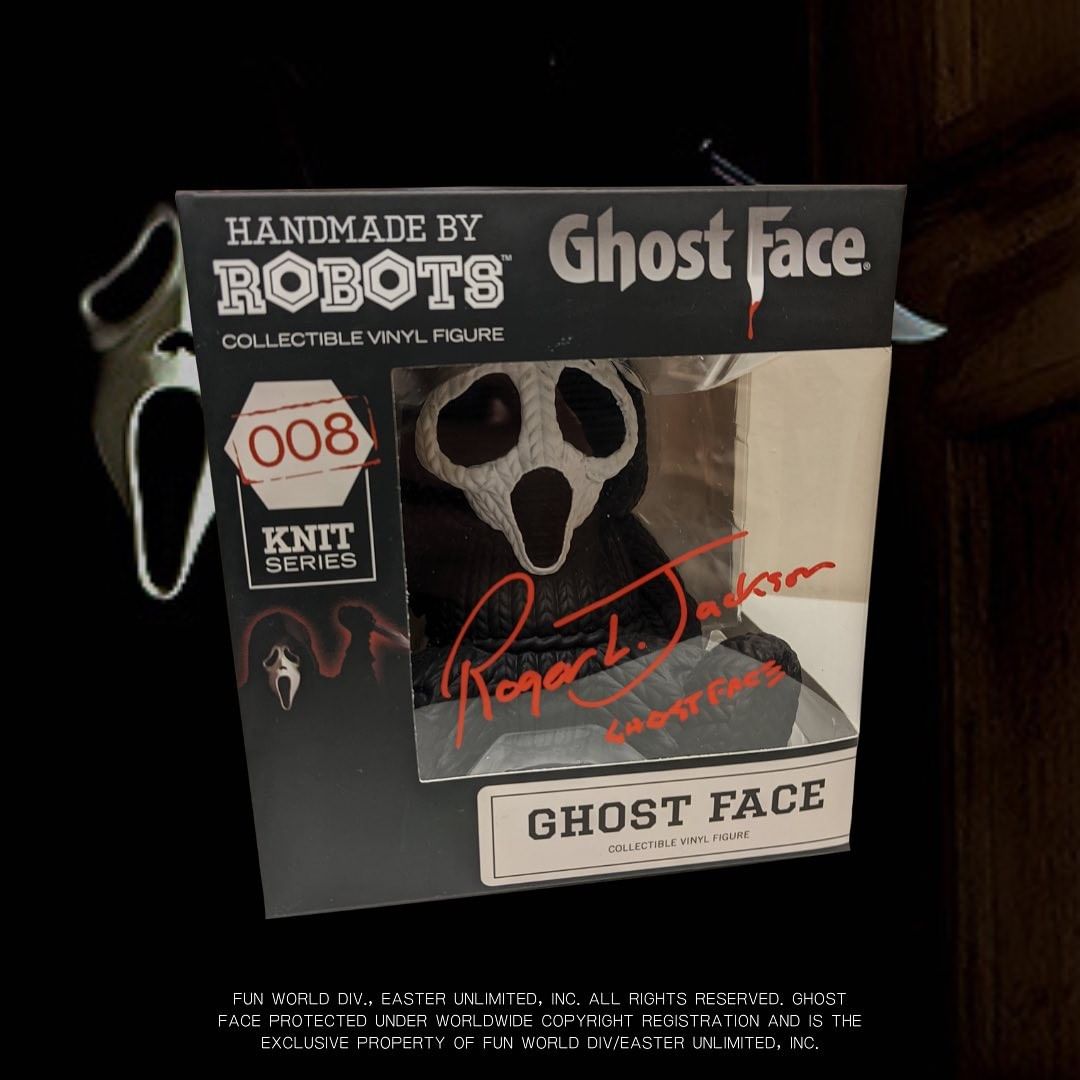 A little reminder that HelloSidney.com is an ambassador of this brand and you can get 5% off on their site with the promo code: HELLOSIDNEY.
Go nuts because there are preciosities there!
Also in the morning, the music label Varèse Sarabande had a Live Stream with Marco Beltrami. The composer of the brilliant soundtracks from 1 to 4 is being honored with the release of The Deluxe Scream – an impressive collection box set with the quadrilogy soundtracks.
The afternoon was very musical too. The official playlist of the film was revealed. It includes a version of Red Right Hand and a song by Dylan Minnette's band, Wallows.
Lastly, you may find that commenting and replying to the last posts by HS in every social network is unavailable. It is a measure to guarantee that no followers get spoiled in the face against their will.
So I must ask you for support: this type of action drags the engagement down and I'll be needing lots of likes, retweets, and IG stories sharing of the post, so the accounts don't get punished.
Everything gets back to normal on January 16, along with the revealing of the winner of our very special giveaway.
The website will remain spoiler-free about this chapter for some weeks and if by any chance something of that nature is published on the articles, it will have clear warnings before.
See you tomorrow!