Our friends from SCREAM THRILLOGY just made an insightful interview with the legendary editor Patrick Lussier.
Ryan Hills's conversation with the talented man – who has cut SCREAM 1 to 3 – is a delight to read because it goes in depth with several technical and philosophical aspects of creating the movie art.
With a gargantuan amount of trivia and surprises along the way, there was an specific part, when they discuss the early stages of development of SCREAM 2, that got me shook:
"Yeah, this script needed some work and I think when Wes had said that to the writer (Kevin Williamson), the writer was very reluctant to make any changes to it, if memory serves, so he was not keen on it. Dimension was talking to Robert Rodriguez about doing SCREAM 2.  […] And it's funny, in the original cut of SCREAM 2, STAB is directed by Robert Rodriguez. There was a credit that was removed because Dimension insisted on cutting it."
This would be the second time that Dimension offered Rodriguez the franchise – which, this time, he declined as proof of loyalty between filmmakers who clearly admired each other. Lussier then debunks a trivia that everyone loved about the STAB movie: it wasn't Rodriguez who directed that amazing sequence. For years, because of its aesthetics and style, that was wrongly attributed to the director of GRINDHOUSE: PLANET TERROR.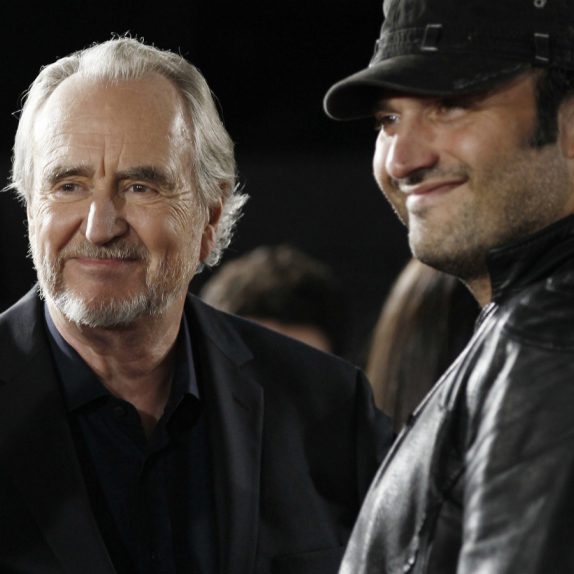 "
It was more Wes's nod to Robert for saying 'if Wes wants to direct SCREAM 2, I don't want to be involved, this was Wes's movie, he should be the one to do it'. So because Robert was a mensch and Wes always really appreciated that, so that was the main reason for that.
"
Isn't that beautiful? It certainly will make us watch it in a different way the next time around. The credit was finally included in SCREAM 4.
Still around the STAB sequences – that are said to still exist in full on VHS format in a storage locker in San Fernando Valley (please, God, never let it get moldy) – Lussier explains the assembly of it along with Wes Craven:
"When you go through the crowd, your'e wider and you're seeing it with more distance—you're one step removed from the audience, when you're going from the audience and from Omar (Epps), but when you're going from Jada (Pinkett) to STAB, you're actually connecting directly from victim to victim. It gives you a direct link between those two characters. That's, again, that was Wes' process of wanting to feel that emotional, visual experience, but it's also incredibly well thought out. None of it's by accident".
The STAB sequence is reportedly being used again in SCREAM 5 and, some sources revealed to this site we'll get some never-seen-before-scenes of this fictional classic.
* Thanks to the visual artist Lee Capasso for some of the STAB images used in this article. In his Etsy Store you can get some of this custom merch.